Beach Resort
For years we dreamed of finding an island and creating our own paradise. With cool breezes, blue skies, sandy white beaches and crystal clear water full of marine life we found the perfect spot on the island Koh Lipe in the Andaman sea in the Tarutao National Marine Park.
Our resort is inspired by Thai architecture and a love of design. We have combined comfort and style with a dream location. Whether just hanging out on the beach or diving in the beautiful seas around or exploring uninhabited islands in the Tarutao National Marine Park, an unforgettable island holiday awaits you at the Castaway Koh Lipe Beach Resort and at the Castaway Divers Center.
Castaway Team is happy to welcome you to our Resort, Restaurant and Dive Center. We strive to ensure that our guests enjoy their stay at the resort and on Koh Lipe – please be sure to let us know if you have any questions, requests, suggestions.
Many of our Team members are from Koh Lipe and the Southern region of Thailand, while some have made Lipe island their home coming from Central and Northern parts of the Kingdom. Many of our guests comment on the warm welcome our team offers – this is the greatest compliment we could ask for and this feedback inspires us to continue to serve our guests to the best of our abilities.
We believe that our staff deserve not to be exploited, and treat them accordingly: we pay above average wages, arrange for full health cover and provide decent comfortable and clean accommodation and meals to our team.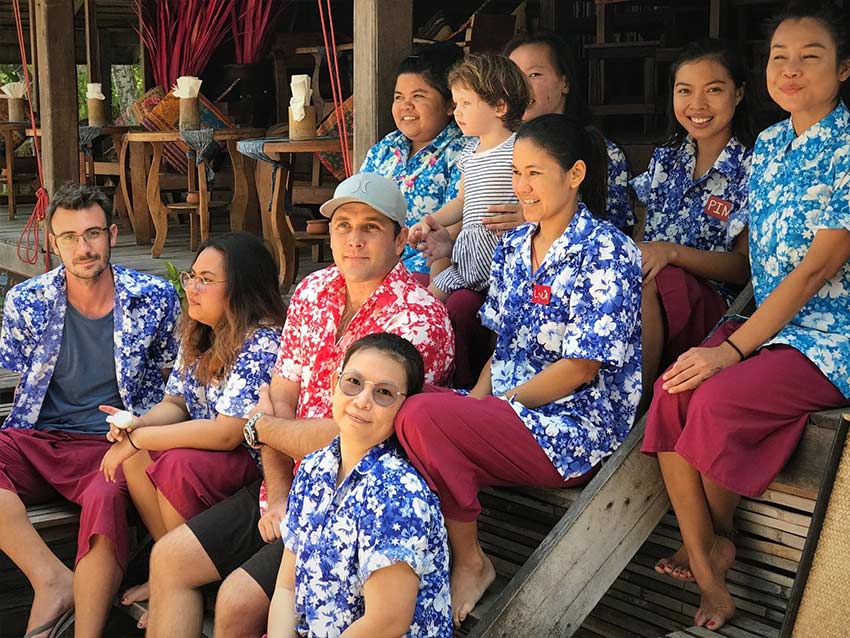 Welcome to the land of smile! This is a common description for Thailand and Castaway Resort Koh Lipe is no exception. Staff is always smiling and they are all sooo kind all the time! If we needed anything they are there to help and they do it with a smile. We also got a map of Koh Lipe on our arrival which was a nice touch!
Castaway surprises in everything: the incredible atmosphere, the wooden bungalows, the food (one of the best we ate in Asia), the kind staff, the concern for the environment, the location (in front of Sunrise Beach, the best Koh Lipe beach). We spent 4 incredible days there, and every morning we woke up early to watch the sun rise (don't miss this chance!). Every detail there is thought out with great care, which makes the experience even better. Inside the resort there is a diving agency and kayak and accessories rental, massage space and yoga classes (I did it early, after sunrise, and it was amazing). Every day there is happy hour in the late afternoon, with several drink options. We highly recommend it if you are looking for beautiful days of rest in a true paradise!
On Koh Lipe's beaches and shores, there are a thousand of hotels, lodges or guest houses… But not all of them are as charming, lovely and cute, filled with good vibes as the Castaway.. Far from it… For me, the Castaway is one of the cutest and most romantic places of the island... it is a small resort, with wooden houses, located on the beach or around (of course it is better to choose a seaside, which is more expensive but the view is top from the 1st floor).