Eco Friendly Resort
Eco resort design
When we started thinking about building Castaway Resort on Koh Lipe, our first thought was that it had to be as eco-friendly a resort as possible. Indeed the design of Castaway Resort is influenced by traditional Thai building methods with a modern twist here and there.
As a result, all our buildings are built from natural hardwoods that are locally sourced from sustainable farms. Along with this, the roofs are made from hand-made local thatch. The combination of natural materials helps to keep the bungalows cooler as the natural materials don't retain the heat and also insulate at the same time. Moreover, the bungalows themselves catch the winds that come in off the beach channelling the airflow inside. These keep you cool as you sleep, even without air conditioning.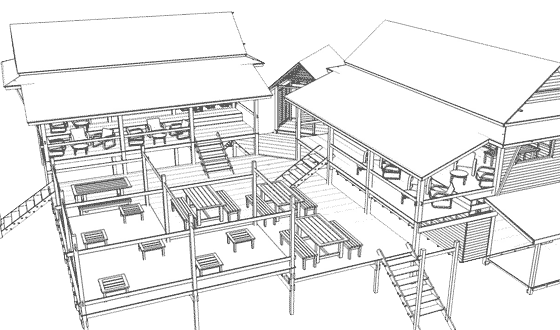 Eco-friendly resort &
energy
Eco-friendly LED bulbs are used everywhere for the resort's lighting, saving lots of power. For now, our electricity still comes from diesel generators. But we are trying to better ourselves and have long-term plans to be even greener.
Koh Lipe is a beautiful little island. If we are all to enjoy it for a long time to come, we certainly need to look after it and its environment.
Likewise, water is a finite resource which can't be ignored if you want to be an eco-resort. Therefore, we had to install one of the most sophisticated waste treatment systems on the island, that makes sure whatever we or our guests use, is returned clean and in a safe manner back to the environment. To ensure that, we have based our water treatment systems on the American national park standards, which are above most European regulations.
Certainly, good waste management is a must for any business, especially an eco-resort. Obviously, all goods consumed on the island come from the Mainland with the speedboats. Importantly, we must make sure all the rubbish goes back again sorted and ready for recycling on the mainland. So, if you purchase anything on the island, please leave your waste with us and you can be sure it will leave the island again.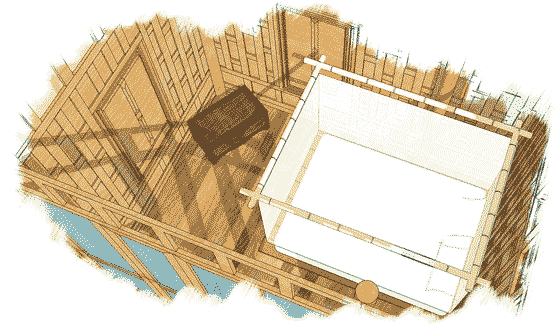 The environment
We go to great lengths to ensure our bungalows are insect-free. To ensure that we provide mosquito nets and ceiling fans in each bungalow. As a result, mosquitoes are not a problem inside the bungalows. In fact, most of the time you can sleep without the mosquito net completely especially if you don't leave the doors open in the late afternoon and in the early evening (4-8 pm). However, if you do use the nets, they should be tucked in under the mattress all around the bed to be effective. In addition, it helps to give your bungalow a quick spray before dinner – please ask our reception staff to arrange this for you if you wish. 
Indeed, sleeping without the mosquito net can also be much cooler, especially if you hang the net to one side of the frame, not over the fan. 
Also, it is advisable during the early evenings to wear clothing that covers most of the body and to put mosquito repellent on.
We continue supporting Trash Hero and its initiatives from their inception on Koh Lipe many years ago. Obviously, we are very proud to continue their programs on the island, including the water refill stations project, which is available at many resorts and restaurants on the island. Also, you can find Trash Hero bottles available for purchase at the same locations. In addition, we stock Trash Hero reusable bags. We will continue to collaborate with them and wish them the best of luck in their endeavours.
We provide comprehensive support to Lanta Animal welfare projects on Koh Lipe. Of course, if you are interested in making a donation or volunteering, please follow the links below.
Definitely a fun and worthwhile

endeavour

.
Every Monday morning volunteers and tourists head out to one of the many beaches within the National Park close to Koh Lipe to clean one of them. Meet at 09:50 in the morning on Pattaya beach at the start of the Walking street. There is no cost and no need to sign-up, just show up and go. So check their Facebook page for details.